Dexter Beef – The Right Choice, Butcher Magazine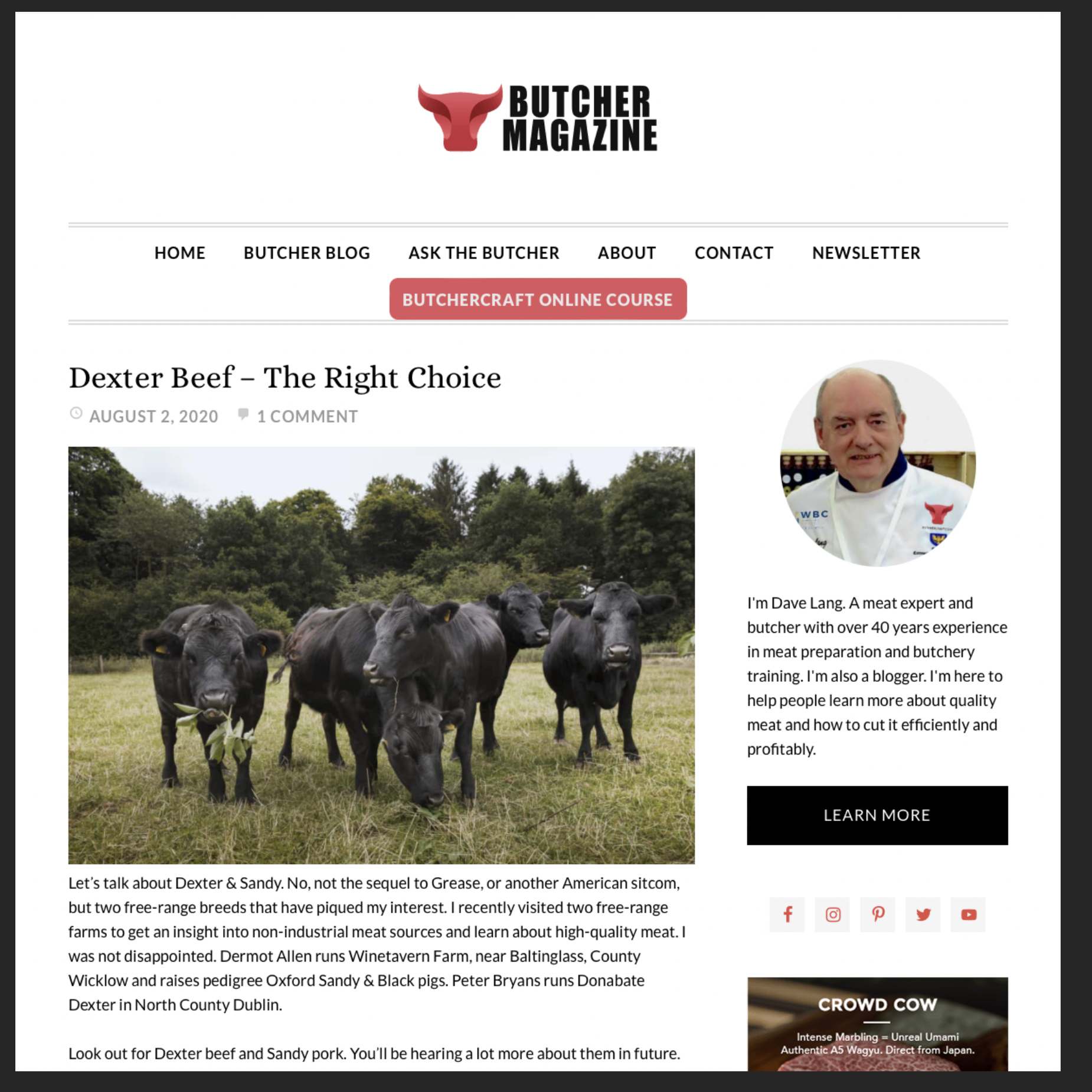 This article in Butcher Magazine's talks about the history, health benefits and superior flavor of Dexter Beef. Here are some highlights:
Dexter beef is naturally more tender than other beef and contains more Omega-3 fatty acids.
Dexter beef is the right choice when choosing high-quality, environmentally-friendly meat.
Some of the most important characteristics of Dexter meat are its taste and benefit to your health.  The breed develops a unique 'spider' marbling and is high in CLAs, Omega 3, Omega 6 and Omega 9.
Click here to read the full article
Try Dexter Beef today from our local family farm.
---